Well the wait is finally up! Here is the Cavarretta Wedding blog part three! ( I knew you were excited!!!)
The ceremony was my favorite part of Connor and Lexie's journey so far. I've been to many weddings and I have to say, this was one of the most beautiful. I think that this ceremony was so appealing due to the simplistic nature that enveloped it. You have a gorgeous bride, a handsome groom, well groomed bridal party, lovely guests, tranquil yet vibrant surroundings, and the talent level is through the roof. I'm not joking about the talent either. How many of you can say that you sang and played an instrument at your own wedding? I know I didn't. How many of you have been to a wedding where someone has done this... and it didn't sound campy or cheesey, but instead you felt like angels were singing? This is just the tiniest bit of an explanation I have of the experience watching this amazing couple tie the knot.
Between their performing and their vows, the whole time emanating with young love, you realize that Lexie and Connor are a wonderful couple with amazing families who love them very much. I hope that I captured the spirit of the day, and that you can be transported into Pierpont Inn with us, because it was an amazing feeling watching this unfold firsthand. I truly feel blessed to have been there. Enjoy the ride. Next stop... cake and champagne!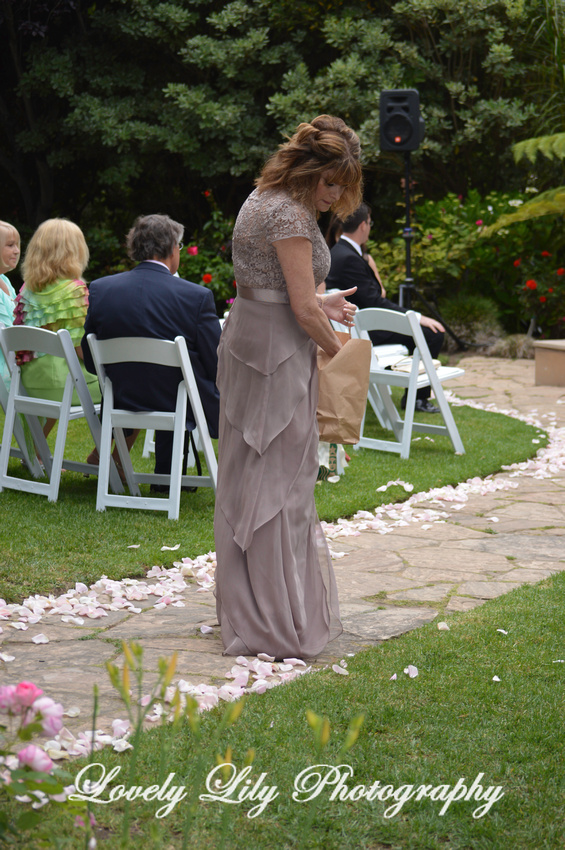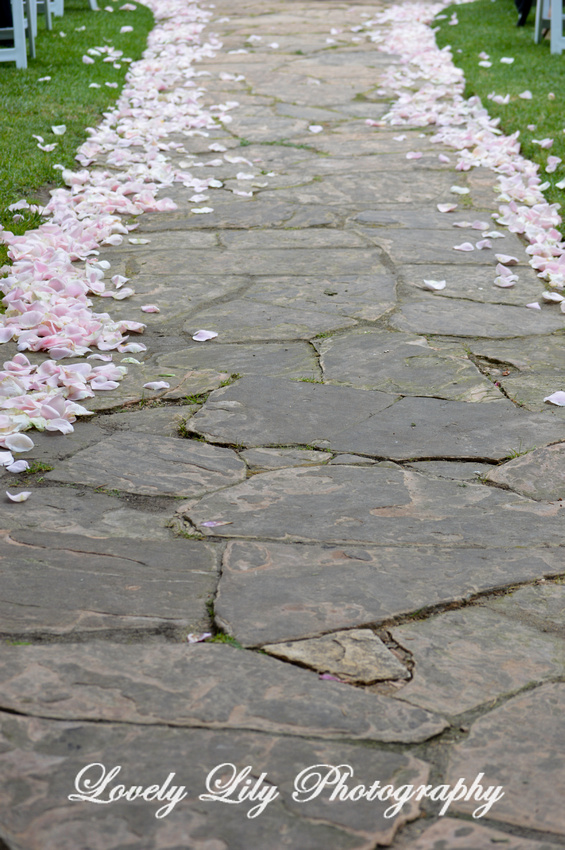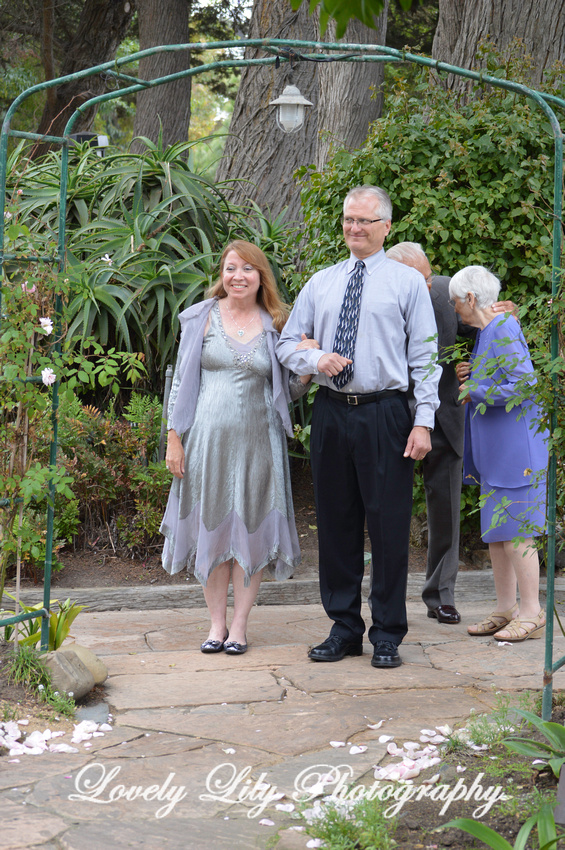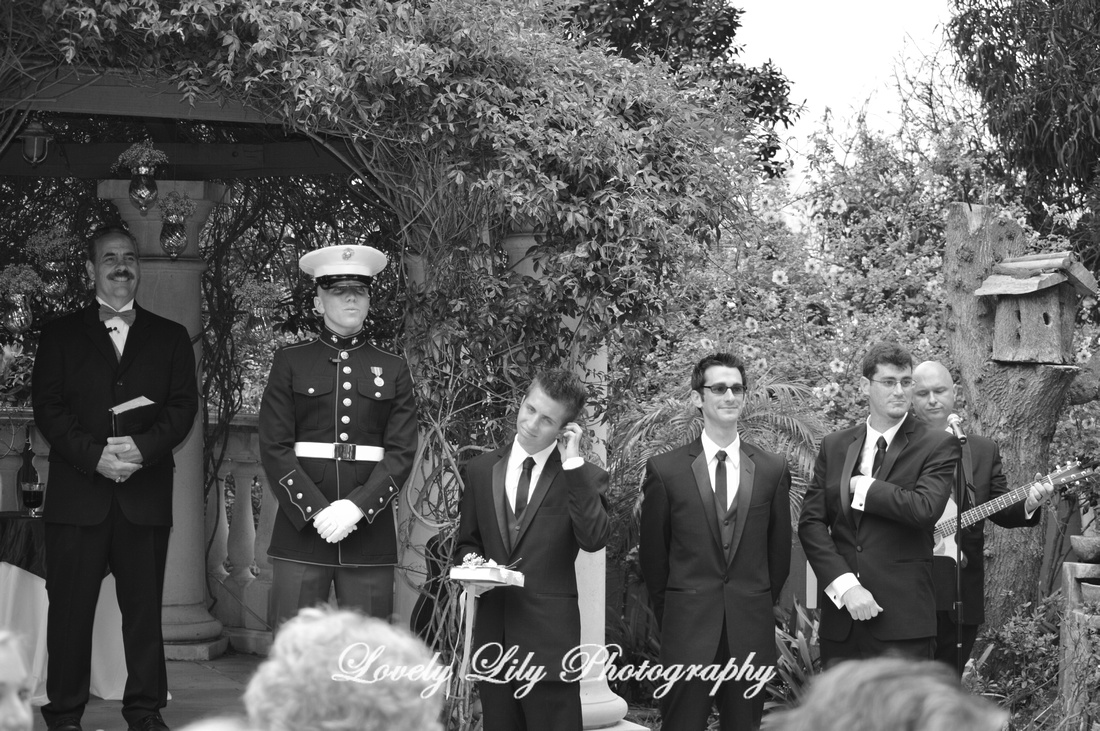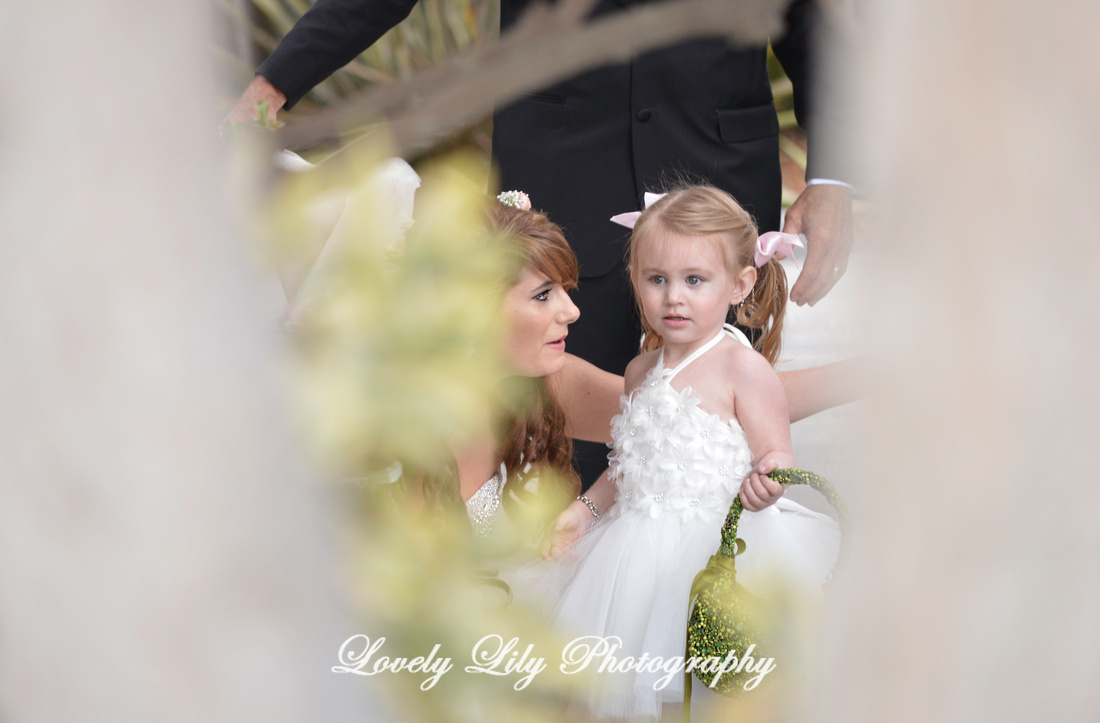 Here comes the bride!!!!!!!!!!!!!!!!!!